This year, we're profiling each recipient of the Peoples Bank Scholarship. This $1,000 award goes to a graduating senior in each of the school districts located in our branch communities: Indianola, Carlisle, Pleasantville, Southeast Warren, and Seymour.
Winners were anonymously chosen based on the merits of their academic and community involvement; and answers to the 300-word essay question, "Describe the importance of community involvement."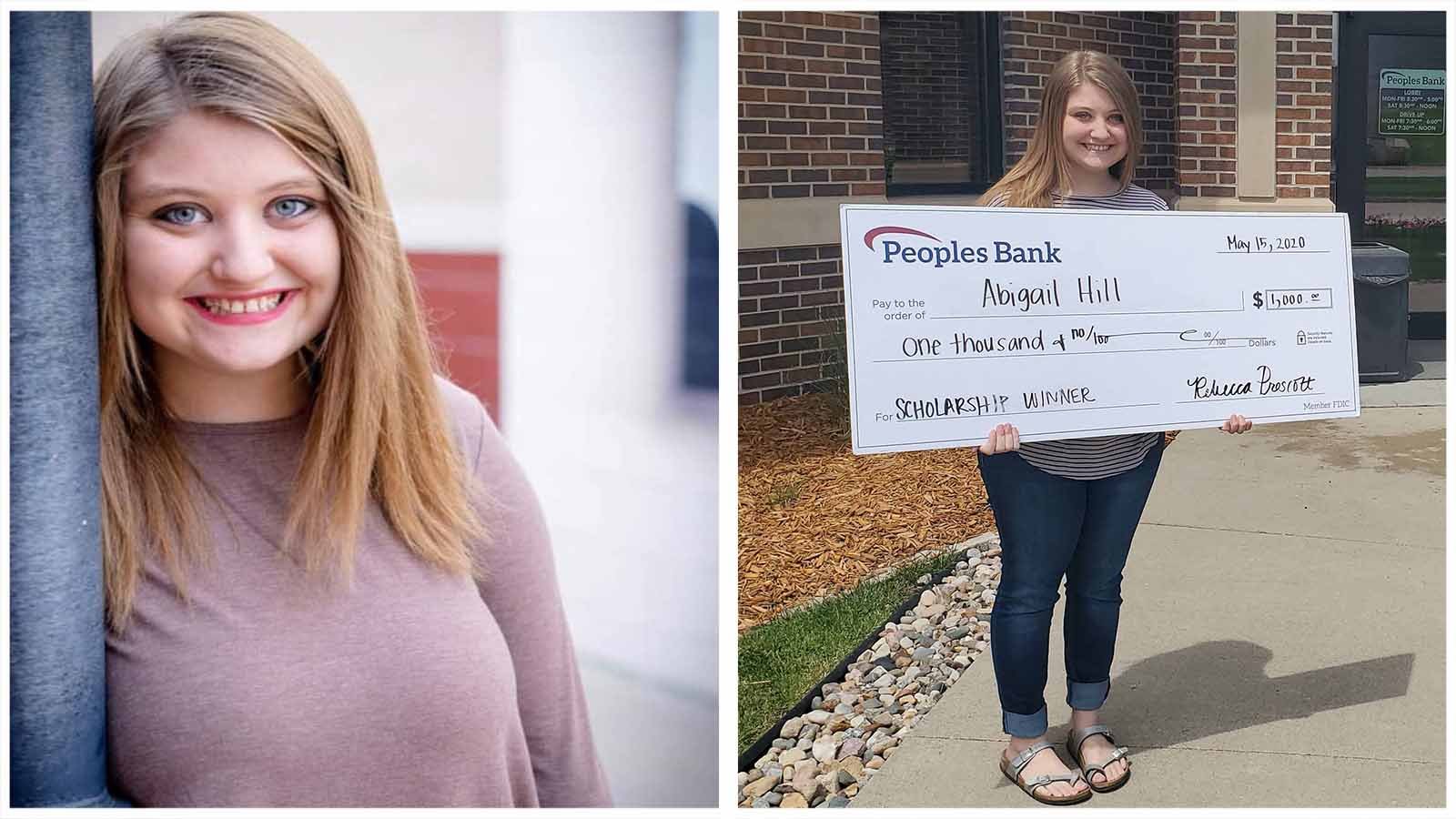 ---
Abigail Hill, Indianola High School
Next stop: North Central University, Minneapolis, MN
Why NCU?: I fell in love with the atmosphere the second I visited! North Central will provide me with the experiences and education I need to accomplish my goals!
Planning to study: Accounting and Finance; minoring in Intercultural Studies
Favorite school trip: An authentic Mexican restaurant with my Spanish 4 class and Señora Letran! Ordering food in Spanish was so much fun!
Favorite school lunch: Breaded chicken sandwich😋
Best advice: Always keep Jesus first and never stop dreaming!
Where will you be in 10 years? I will be living the life God has planned for me! I hope to be in a financial career and have a family of my own!
Essay Excerpt
"Being community-minded is dependent on our involvement within that specific community. This takes our willingness to step out on uncomfortable waters and try new things, inserting ourselves in areas we wouldn't normally try. This can be scary, but it is important because it pushes us to our full potential. How can we know what we are capable of without trying?"
Academic/Community Involvement
Indianola FFA (2 years)
National Honors Society (2 years)
Indianola Youth Alive club co-founder
Indianola Egg Drop Volunteer (3 years)
Indianola Ragbrai Outreach Volunteer
Indianola Single's Outreach Volunteer
Indianola Trunk or Treat Volunteer
Camp Jubilee counselor
Courage League Sports
Serve The City (2 Years)
Serving twice a month at Indaianola First Church in children's ministry (6 years)
Dream Center Christmas Outreach