This year, we're profiling each recipient of the Peoples Bank Scholarship. This $1,000 award goes to a graduating senior in each of the school districts located in our branch communities: Indianola, Carlisle, Pleasantville, Southeast Warren, and Seymour.
Winners were anonymously chosen based on the merits of their academic and community involvement; and answers to the 300-word essay question, "Describe the importance of community involvement."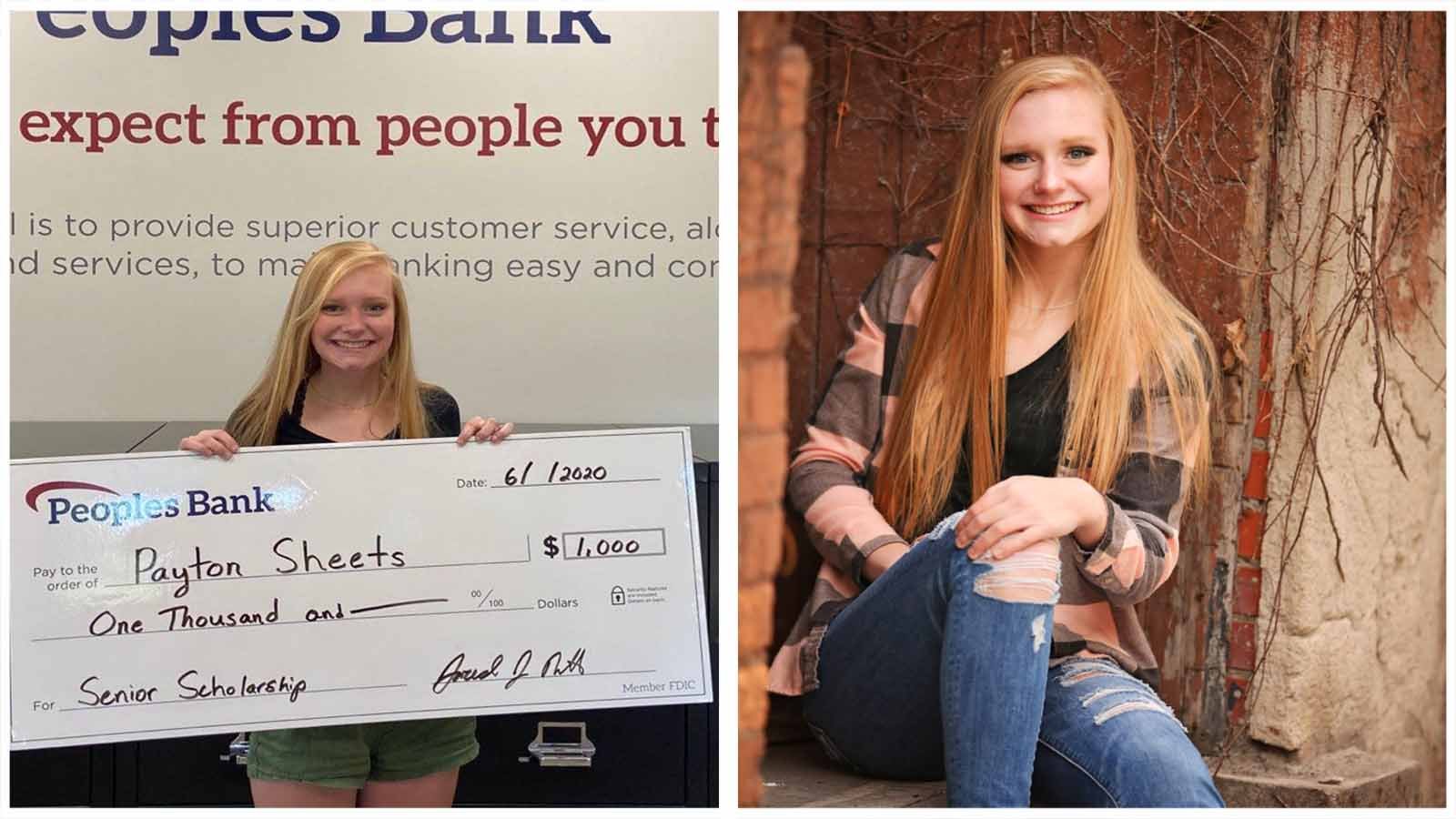 Payton Sheets, Pleasantville High School
Next stop: Iowa State University
Planning to study: Kinesiology /Pre-Chiropractic Track
Why Iowa State: I love the atmosphere, what it has to offer, and I have always been a Cyclone!
Favorite school field trip (K-12): Bahamas with the dance team
What was your favorite school lunch meal? Crispitos
Best advice about entering this phase of your life: College is the hardest, but most fun, years of your life.
Where do you think you'll be in 10 years? In ten years, I want to be working as a Chiropractor helping athletes.
Essay Excerpt
"Volunteering and being active in one's community changes many people's lives. It is changing the person's life that the person is volunteering for, hoping to change and bring extra light and happiness into their life. It is also changing the one who is volunteering, showing them what is most important in life. Volunteering has the ripple effect once somebody makes you feel valuable and wanted through their volunteering, that person may volunteer and help others."
Academic/Community Involvement
Pleasantville High School Dance Team (4 years)
Student Council (4 years)
Track (3 years)
4H (9 years)
FCA (4 years)
National Honor Society (2018-2020)
Gold Honor Roll (2016-2019)
Senior Class President
Student Council Vice President (2019-2020)
Kidney Walk

Race for the Cure

Iowa Shrine Bowl

Cancer Crushers Game

Adopt a Highway