This year, we're profiling each recipient of the Peoples Bank Scholarship. This $1,000 award goes to a graduating senior in each of the school districts located in our branch communities: Indianola, Carlisle, Pleasantville, Southeast Warren, and Seymour.
Winners were anonymously chosen based on the merits of their academic and community involvement; and answers to the 300-word essay question, "Describe the importance of community involvement."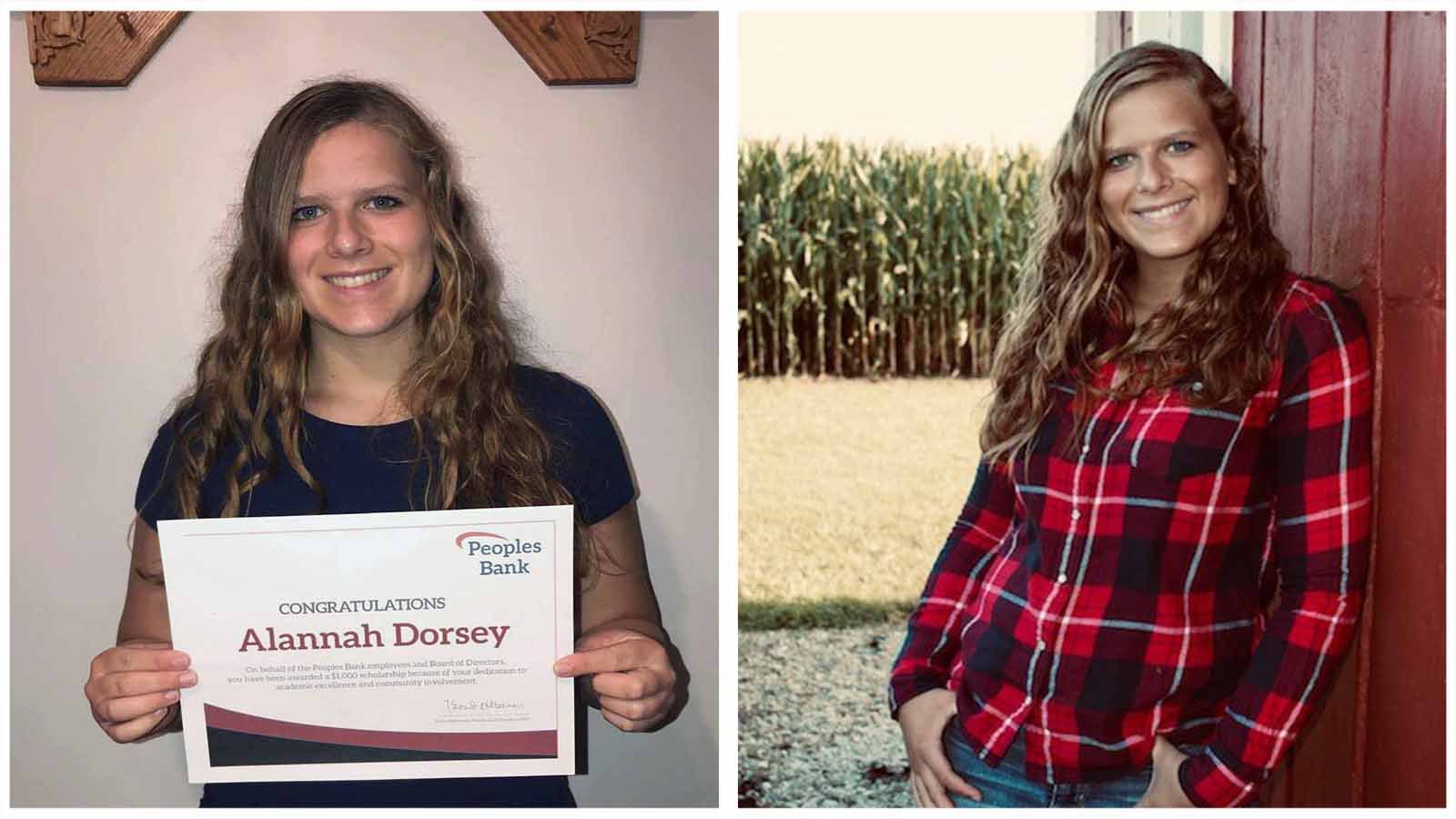 Alannah Jean Dorsey , Southeast Warren High School
Next stop: Iowa Central Community College
Why ICC? They had my program and really made me feel wanted, and were very positive and encouraging.
Planning to study: Dental Hygiene
Favorite school field trip (K-12): Blank Park Zoo in Kindergarten.
What was your favorite school lunch meal? Chicken nuggets and mashed potatoes!
Best advice: Remember you are never given anything you can't handle, and there is always a silver lining. Life is short. Enjoy every day and soak up every moment.
Where do you think you'll be in 10 years? I am hoping to be a dental hygienist working in a small clinic with a family and a lot of dogs!
Essay Excerpt
"While sports, and some different activities may get you involved in some aspect of the community, it is important to go beyond that. Community involvement is one of the most important things that you can do as a high schooler, or even as a person. Being involved not only brings you closer to the community, and benefits the community all together, but it gives you a sense of belonging."
Academic/Community Involvement
Softball Varsity Letters (8-12)
Softball All-State Honorable Mention
Softball All District Team
Softball 2nd Team All conference (2 years)
All Conference Academic Team (5 years)
Volleyball All Conference Academic Team (1 year)
Basketball (3 years)
Basketball All Conference Academic Team (3 years)
Track (3 years)
Track All Conference Academic Team (3 years)
Football Statistician (3 years)
Southeast Warren National Honor Society
Meals on Wheels
Meals From the Heartland
Habitat for Humanity
Fellowship of Christian Athletes