This year, we're profiling each recipient of the Peoples Bank Scholarship. This $1,000 award goes to a graduating senior in each of the school districts located in our branch communities: Indianola, Carlisle, Pleasantville, Southeast Warren, and Seymour.
Winners were anonymously chosen based on the merits of their academic and community involvement; and answers to the 300-word essay question, "Describe the importance of community involvement."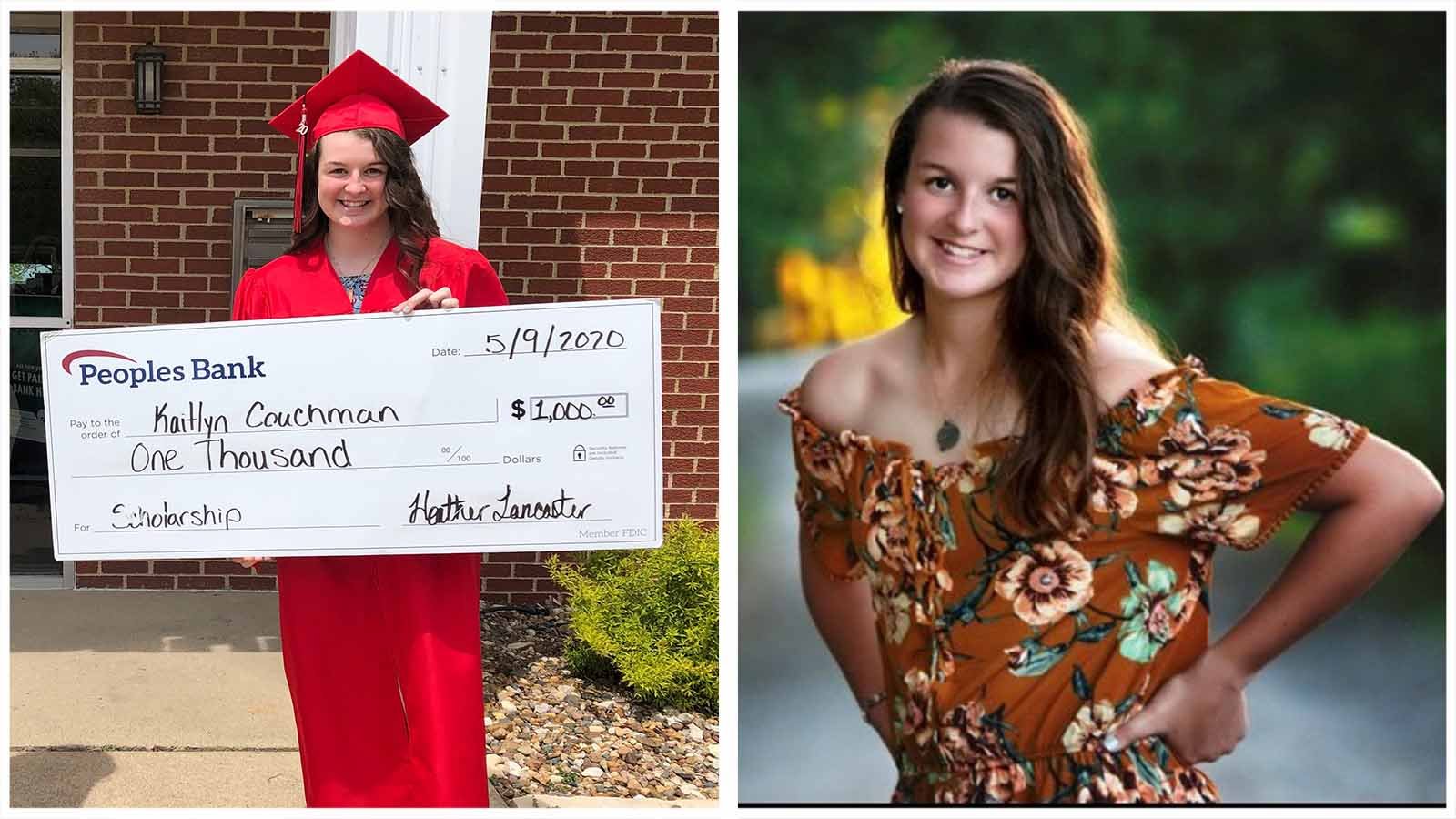 Kaitlyn Couchman, Seymour High School
Next stop: I'm still debating on where I would like to go: Either Northwest Missouri State University; or Indian Hills Community College first for my general education classes and then transferring.
Planning to study: Physical therapy
Favorite school field trip (K-12): National FFA Convention.
What was your favorite school lunch meal? Chicken tenders, mashed potatoes, and hot roll
Best advice: Pick a career that you will enjoy. Then you won't be going to "work" everyday, you'll be doing something you love.
Where do you think you'll be in 10 years? In 10 years I will have been out of physical therapy school for three years. Hopefully I will have a job here in Wayne County. This is where I want to be and where I want to practice.
Essay Excerpt
"Everyone in the community cares about each other because we are all like one big family. We all know each other well and we watch out for one another. The community also plays a big role in supporting the school system in many ways. They take part in fundraisers to help out the students. They come and cheer on the teams throughout the sports seasons. They come listen to concerts and productions put on by kids. They do all of these things because they have pride in our school, pride in our community, and they see the bright future of the students who live there."
Academic/Community Involvement
Basketball
Track
Volleyball
Golf
Softball
National Honor Society
TAG
FCCLA
Student Council, Class Officer
Drama
FFA
FFA Officer Team
Band
Choir
Agronomy Team
Mentoring, IHCC Horticulture Club
IHCC Ag Club
4-H
First Baptist Church Youth Group.